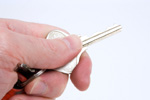 Work is progressing on my new audio product. It will include information about how to have a healthy, connected family and how to raise children with great self-esteem and passion for life.
Many of us have parenting questions and specific issues that we can't seem to get past alone. If you would like to have an expert opinion on your family's issue, fill out the short form below.
By putting your information in below, you will also receive your free mini e-book The Top 5 Parenting Challenges: How to Succeed Where Others Fail.